A_WILL_A_WAY
How do you put into words what a cancer diagnosis for your four legged, four-year-old, healthy, GIANT, happy girl means? There are often so many words, and sometimes none.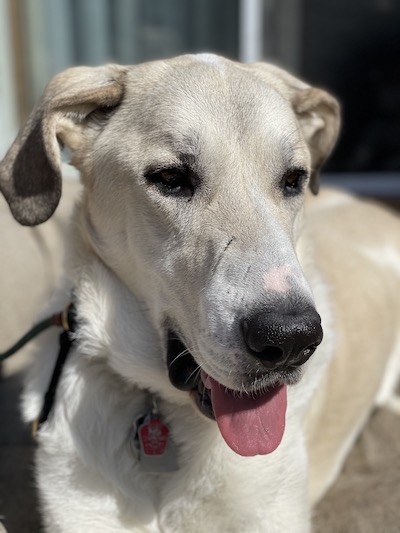 Willow was diagnosed with Osteosarcoma on Saturday, April 3rd 2021. The best option for her to beat the cancer was to remove her entire front leg. She had the surgery and became our beautiful tripawd on Wednesday, April 7th 2021.
It's life changing for everyone and you feel so overwhelmed and helpless. You question everything - how did this happen, what do we do, how do we do what's right for her, what are our options, how do we afford this, what will her life be like if we choose to remove her leg, will she be okay, how will she react to chemotherapy? Questions that we were in no position to answer on our own. That's where the remarkable Czar's Promise entered the picture and shifted the entire experience for our family. They have the answer to all these questions and more.
This organization has given us so much from the very beginning and Bill and I want to do our part to give back so they can continue to support families, pets, and research.
Please support our fundraising efforts – any amount helps us reach our goal of raising $2000 for this incredible community of support.